ABOUT US
A. Shridhar was formed with the vision of becoming a benchmark in the field of construction industry in Ahmedabad city. The company is based on the foundation of ethics, quality, and transparency. With the remarkable experience of more than 2 decades in land and infrastructure development, we aim to provide technical, strategic and commercial expertise in a broad range of our projects.
On-time delivery of our projects, transparency and 100% commitment in terms of satisfaction is our motto.
Aiming to add a fresh perspective with respect to innovation in each and every project, A. Shridhar Group is purely built on the foundation of powerful values. Our team of intellectual individuals believe in relentless effort in delivering quality par excellence.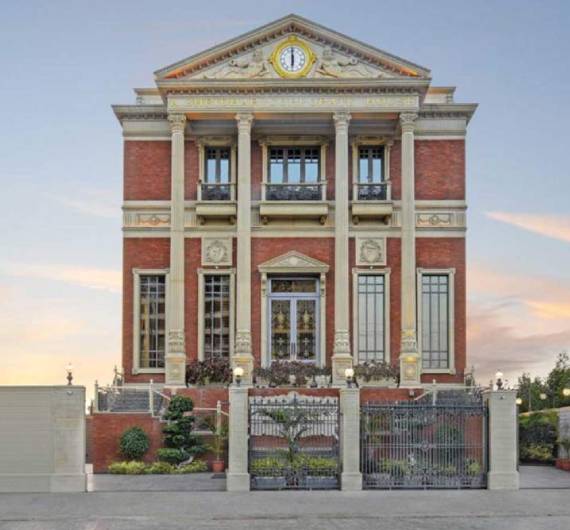 ON TIME DELIVERY
A. Shridhar is forever driven with the commitment to deliver well within the time-frame. We tend to follow a strict mechanism and track the progress of on-site construction on continuous basis to make sure every task is completed on schedule. We further utilize the benefit of the most advanced construction equipment and technologies to ensure on-time delivery, each time for every project undertaken.
QUALITY RUNS IN OUR DNA
Since the past many years; our meticulous project planning, stringent quality controls and adherence to the delivery schedules boosts customer satisfaction. A. Shridhar raises the bar on quality and architectural excellence, delivering the best to our customers. Our projects are in harmony with the promise of supreme integrity, worldly amenities, modern features and reliable quality.
TRANSPARENCY
A. Shridhar pledges transparency when it comes to interacting with the customers. We believe in the philosophy of keeping the customers well informed about the updates and the proceedings so that the procedure is completed with utmost ease and simplicity. We conduct fair dealings with contractors and present you with uncloaked details of your real estate transactions.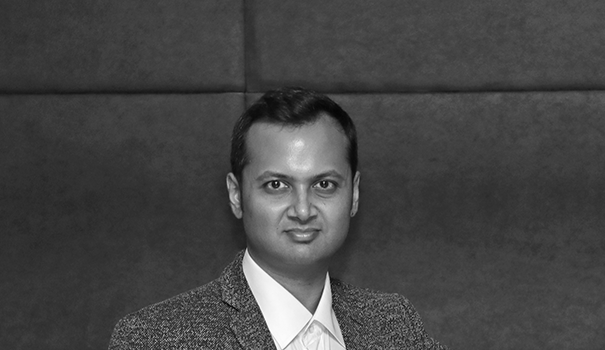 Sharvil Shridhar, Co-founder
He heads A. Shridhar group with a focus on creating value at each level. Be it for the customers or for the team. He drives the technical and the marketing efforts. Most importantly he has the pulse on the changing demands of the market and converts it into demand driven products that bring a huge value to the company.

Technical Team
The technical team at A. Shridhar is led by Himanshu Parikh who has an experience spanning three decades in construction industry. With in-depth knowledge of products, technology and innovation, he is focused on implementation of projects, maintaining quality standards, continuous improvement on site and timely delivery under all circumstances.

Accounts Team
Lead by Rajiv Patel, who has been a part of the company since inception, the accounts team ensures smooth functioning of the company.

Marketing Team
Harendra Yadav, who heads the sales and marketing team at A. Shridhar is a staunch believer in 'customer-first' approach. The team under him is highly motivated and responsive to customers and investors. His team is instrumental in ensuring that customer feedback is channelized positively for further action from each department.

HR & Legal Department
The HR department led by Subodh Ninave, takes care that all the concerns are heard and resolved and the team is motivated for smooth operations and mutual growth of everyone.

The legal department at A. Shridhar is well versed with laws, statutes have sound knowledge on the subject of title clearance and ensures NOC are received in time so as projects are not delayed. Reputed law firm, Maulik Modi and Associates helps us with all matters related to law, liasoning.

In-house Architect & Planner
Our architects & planner ensure to provide excellence by meticulous planning, reviewing & designing. The team's dedication and attention to the minute details provide our clients an immense satisfaction with brilliance in rich aesthetics, served with a meaningful purpose.

Facility Management
Our team aims to maintain and deliver excellence throughout. We stay in touch with our customers even after the delivery of our projects to maintain long-term fruitful relationships. Our aim is to help the facilitation of processes smoothly even after the hand-over of the projects to the committee and the members of the society.